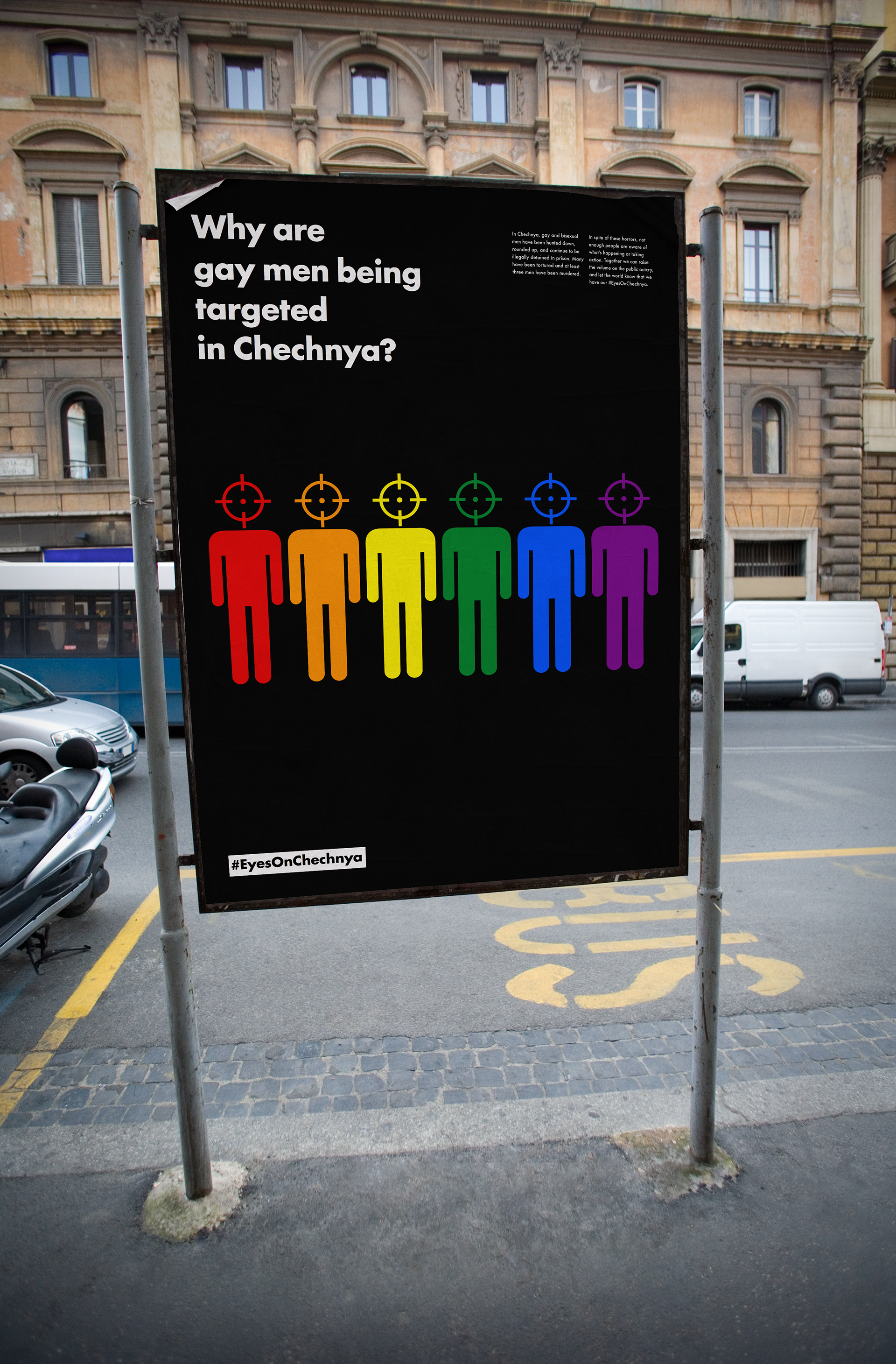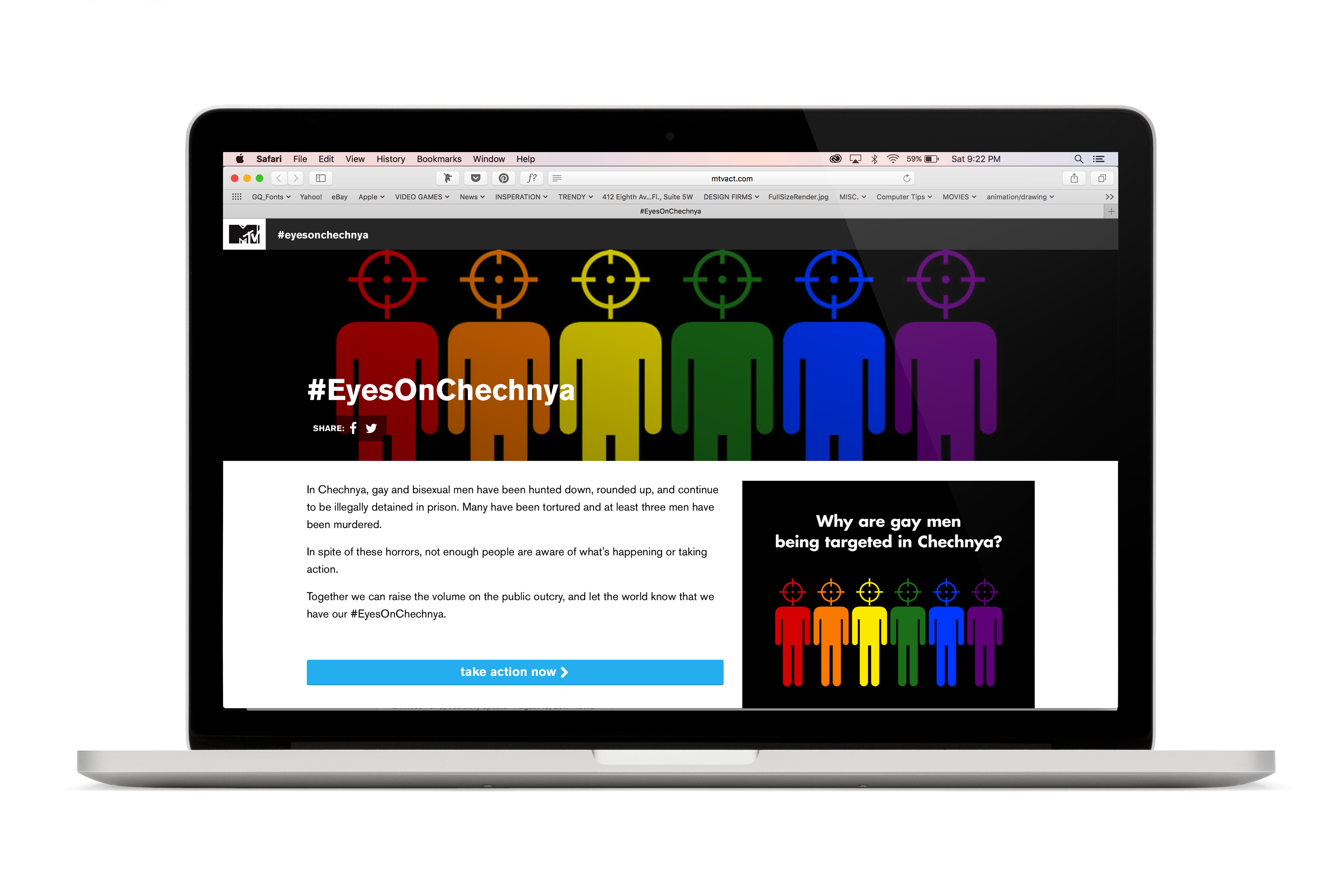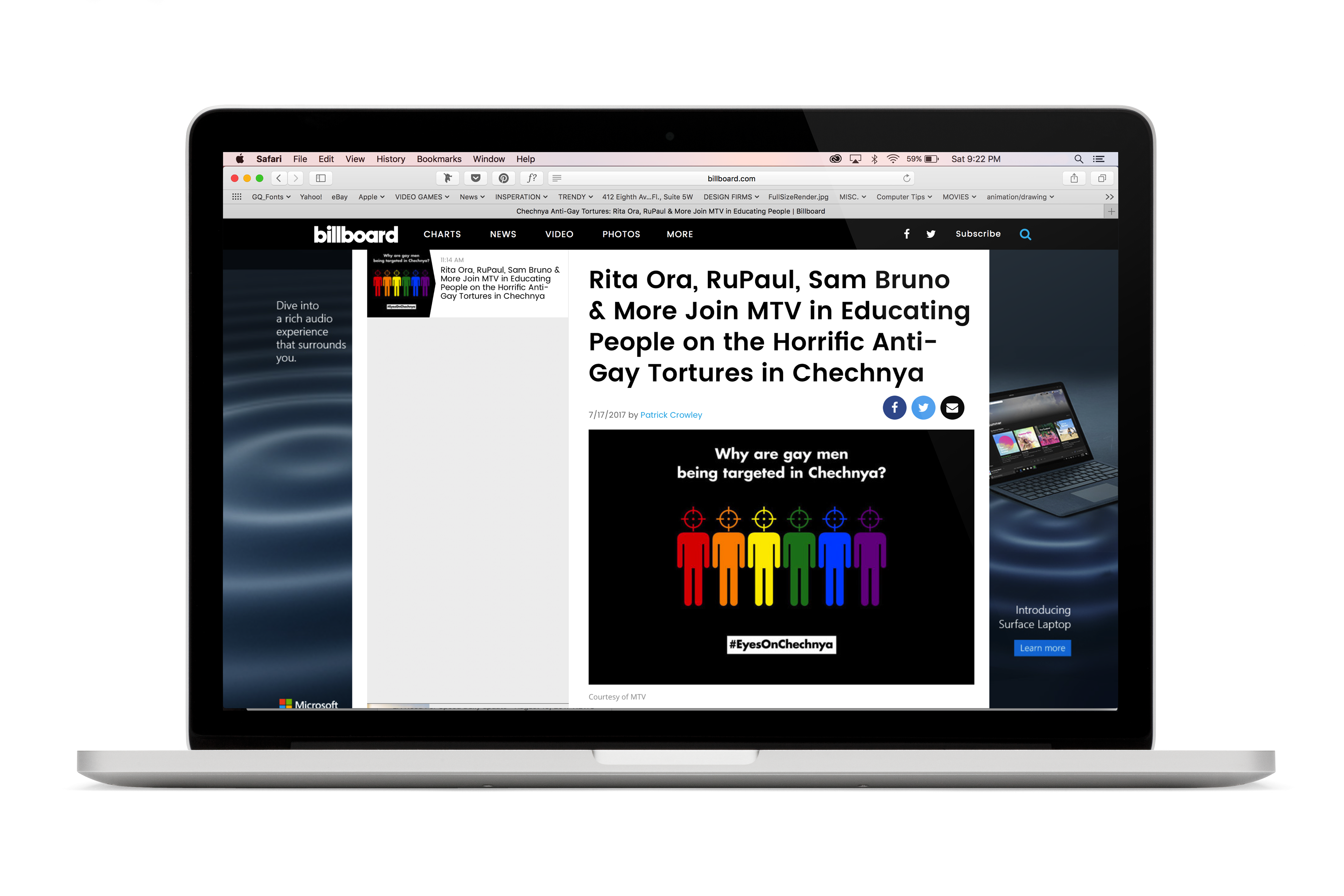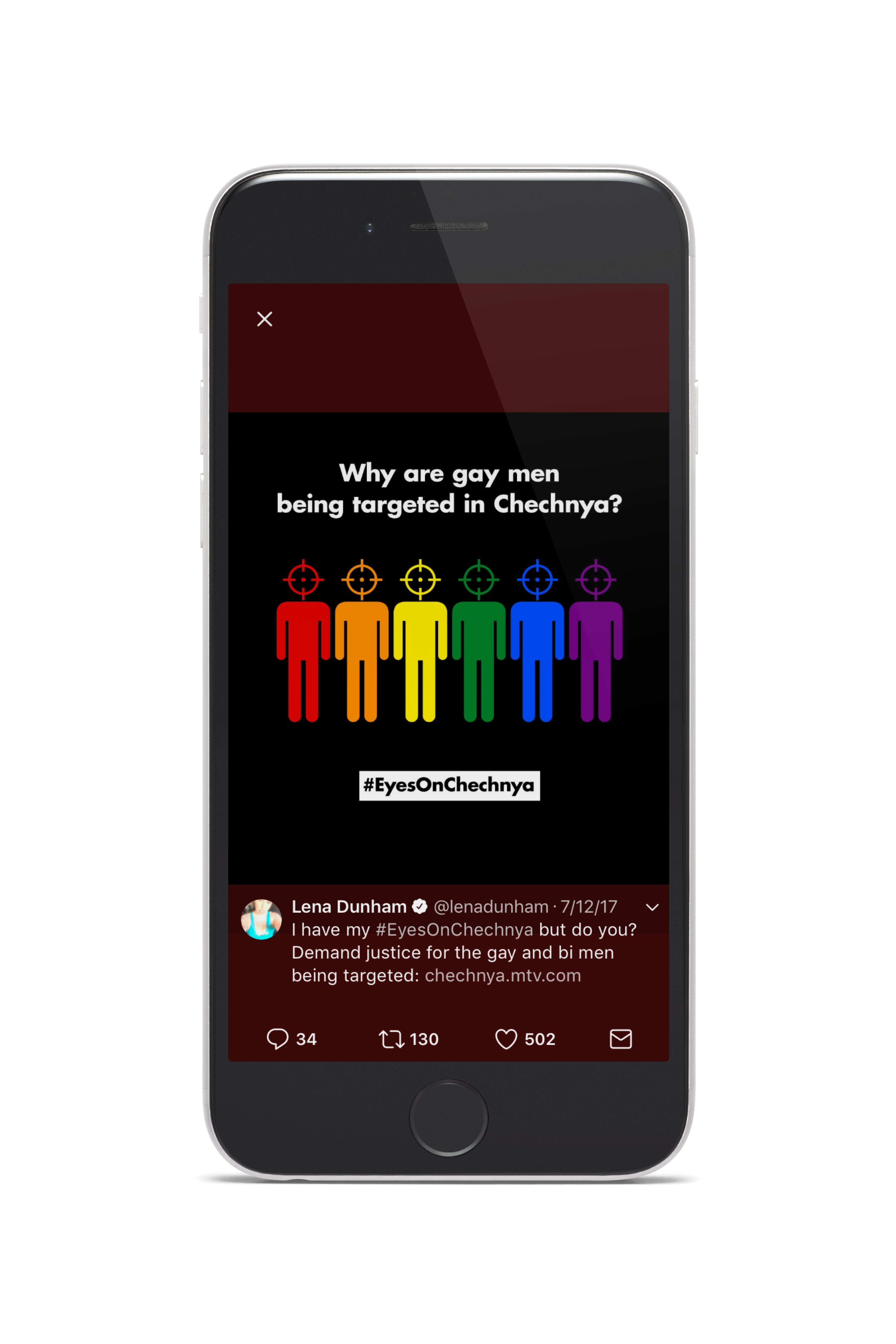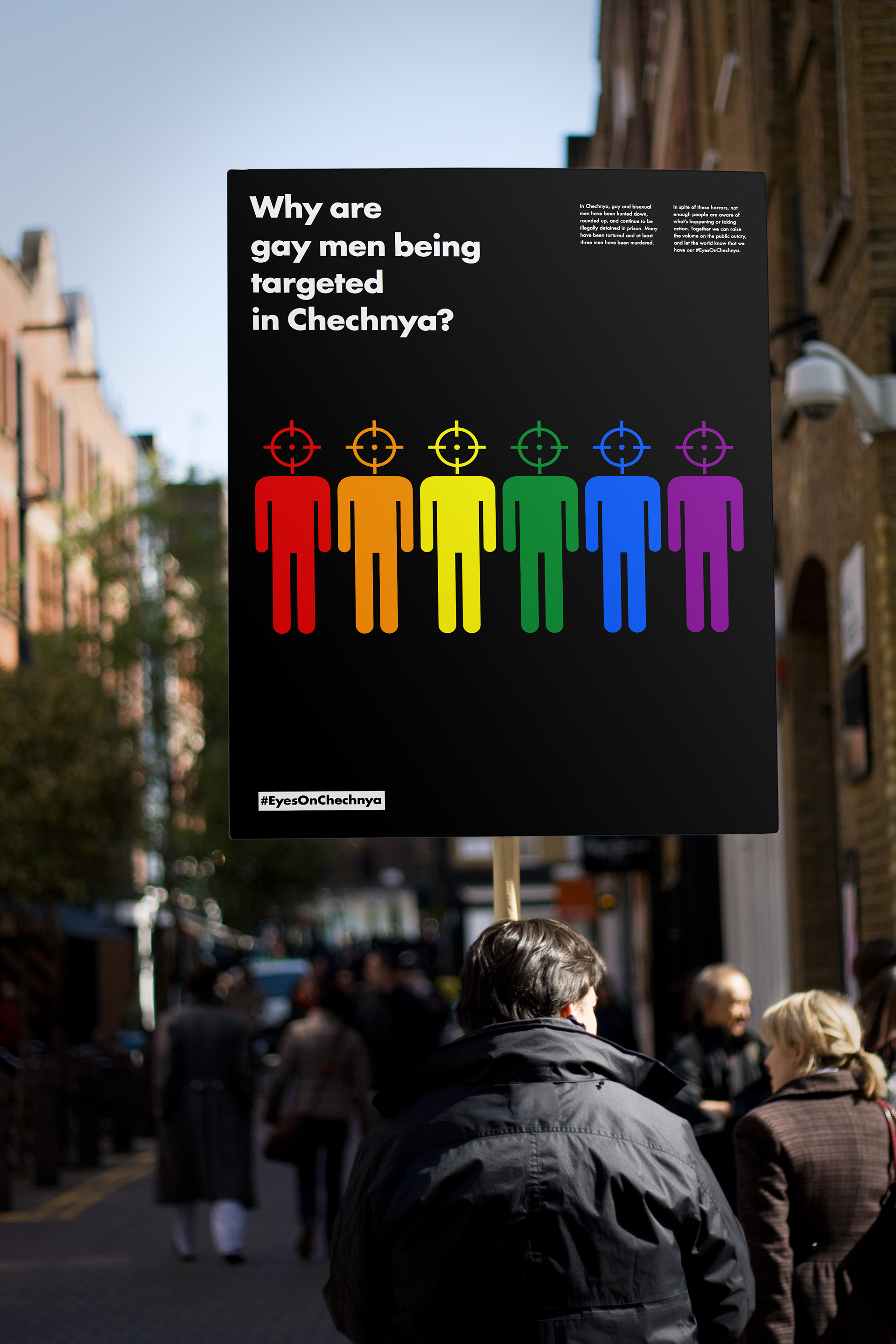 In Chechnya – a federal subject of Russia – gay and bisexual men have been hunted down, rounded up, and continue to be illegally detained in prison. Many have been tortured and at least three men have been murdered. In response to these horrors, I designed for MTV   graphic that encourages people to keep their #EyesOnChechnya.
MTV also launched Chechnya.mtv.com. The site contains resources on how to take action.        
It also directs readers to a petition with the Human Rights Campaign, which asks people             to urge President Donald Trump to join other world leaders like Canadian Prime Minister          Justin Trudeau and German Chancellor Angela Merkel in making it clear to Russia that      lawless detentions, torture and murders of LGBTQ people are unacceptable.
Art Direction & Design: Lance Rusoff